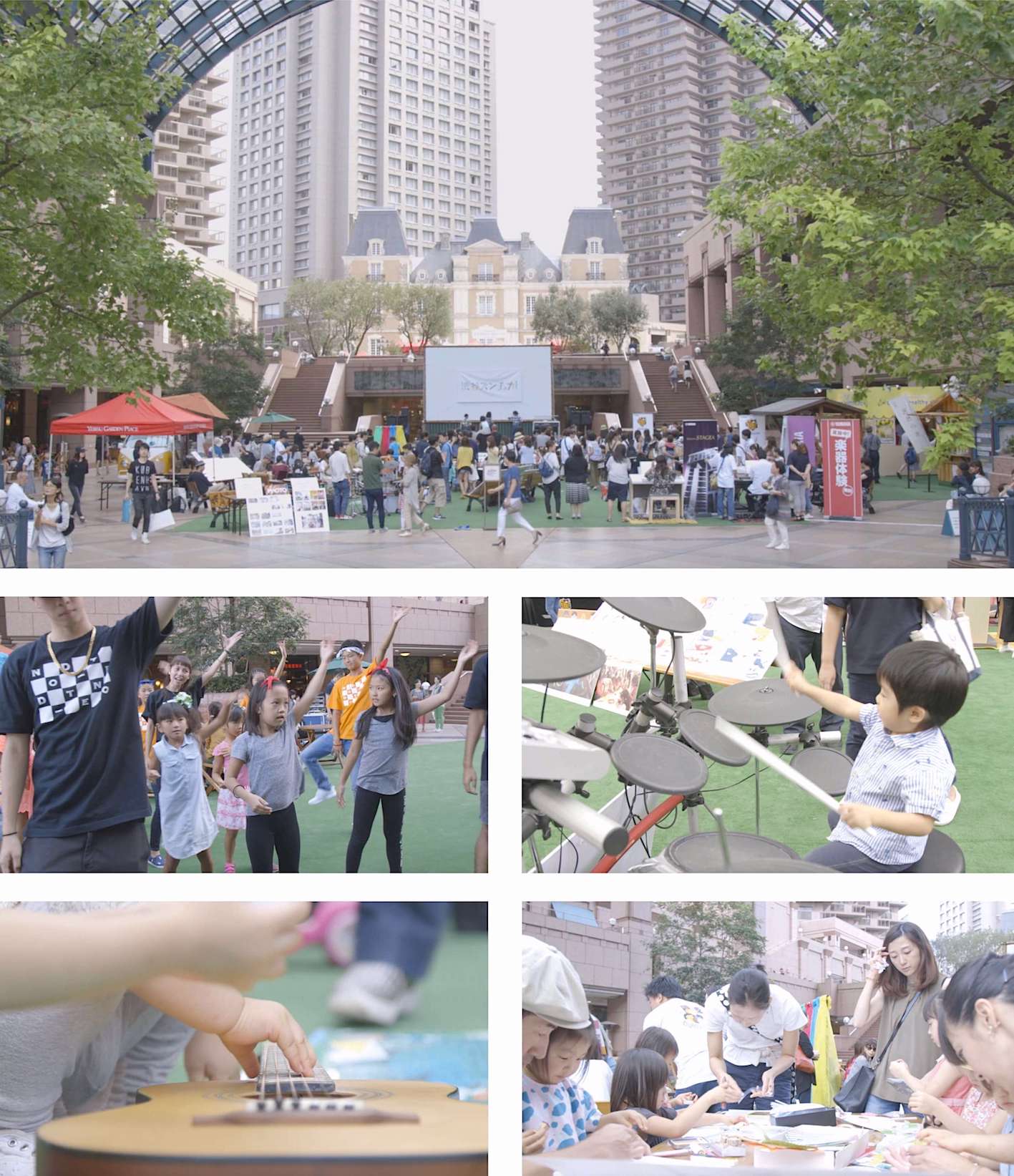 With dancing school "D-note", WORLD FESTIVAL produced an overall satellite venue for "A music festival where everyone can freely participate 『Shibuya Zunchaka』" in Ebisu Garden Place Main Stage.
The Ebisu Garden Place venue's concept was, "Connect with the world through music".

With the cooperation of Yamaha Music Japan Co., Ltd, Sapporo Beer Co., Ltd, we were able to provide electones, wind instruments and other musical experiences, host a dance workshop, host stage performances, create art, host a session booth, and display a gallery. With all the content, both children and adults were able to enjoy "Zunchaka"!
Music travels across borders such as generations, cultures, nationality and connects various kinds of people. At the Shibuya Zunchaka, individuals meeting for the first time had the experience of playing instruments with others, singing together, and dancing, leaving a lasting impression. Also, the music compiled by many had personality and attraction exclusive to them, with a different attraction between each individual playing, giving a feeling of entertainment's potential and power!
WORLD FESTIVAL will continue to creating a connection for individuals in real life, taking heart to the "enjoyment" of entertainment.

Shibuya Zunchaka: http://shibuya-zunchaka.com/
D-note: http://d-note.org/studio/