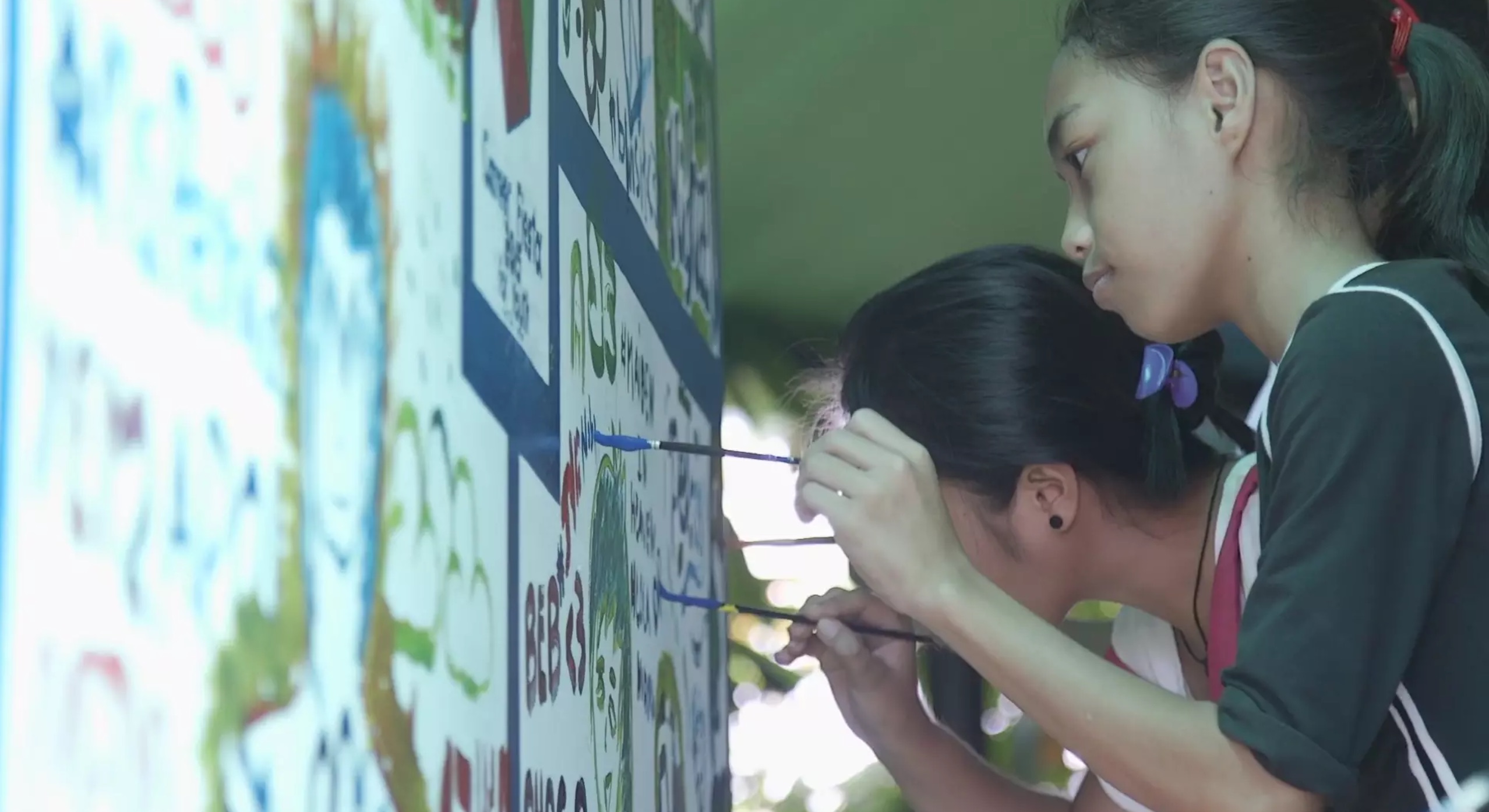 Co-sponsored with the NPO PALETTE, we have hosted the "CAREER FIESTA FOR YOUTH 2015" festival, aimed at the children and youth living in poverty in The Philippines, to get them to discover life choices that allow them to be their selves in life, acting as career support.
By interconnecting this vast world, we aim to expand the opportunities and potential of children and youth. Regardless of circumstances, we wanted to create a chance for children to discover, realize, and start a life allowing them to shine brightly in their own individual way. This was the purpose of organizing and carrying out this event.
During the event, we prepared, in conjunction with local companies, organizations, and volunteers;
– booths where participants could simulate and try out various occupations
– a career speech contest
– manufacturing experiences
– international interactions
By allowing the children and youth to simply enjoy themselves without limitations and by playing with others, we aimed to deliver on letting the youth discover what choices they want in life and their potential.
Almost all of the staff managing and organizing the event were current college students or in their first year of entering the workforce. Almost all of the content creating, promotion, and attracting participants were done by these individuals suggesting, organizing, and taking responsibility and charge. Including them and not only all the children who participated, but also those involved, we wanted this event to not be just a passing occurrence, but a spark to ignite how they perceive their own future careers and dreams, and greatly influence their choices in life and their thoughts. And eventually, create an environment where the children and youth, those who will shape the future can support one another across boundaries set by countries and cultures.
Details of the event and audio and visuals can be viewed on our company's project page!

CAREER FIESTA 2015 for Youth: http://www.pa1ette.org/career-fiesta-2015/

NPO corporation PALETTE: http://www.pa1ette.org/