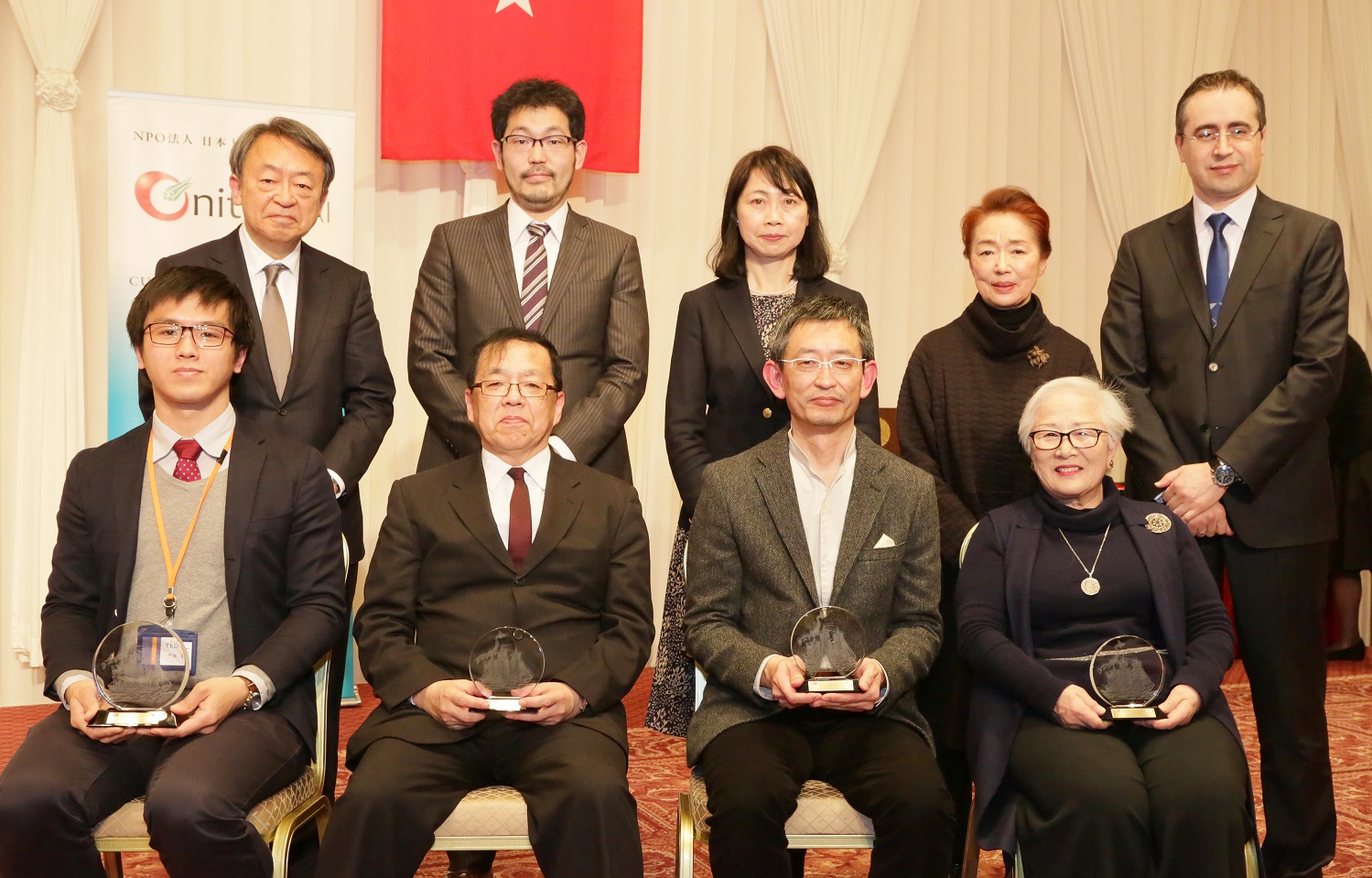 Held by the Japan-Turkey cultural exchange meeting, awarding public organizations contributing to the reconstruction of the devastated areas of the Great East Japan Earthquake, at the third "Japanese Reconstruction Shining Awards, Repayment from the Ertuğrul Fırkateyni", NPO Ganbaro Fukushima, Agriculture workers' meeting was selected for the Special Award. On this occasion, we would like to congratulate you!
NPO Ganbaro Fukushima agriculture workers etc. meeting, has been involved in activities such as managing an online shop delivering delicious and safe agricultural, forestry, and fishery products as well as processed goods, organizing study tours of farms of Fukushima and how they persevered after the disaster, and fought against the nuclear accident and preconceived notions against the region and its industries.
Our company, hand-in-hand with this organization, with Fukushima Nihonmatsu farm as the presentation stage, has spread information to the world regarding the attractions of Fukushima and agriculture through the viewpoint of agricultural produce and nature, with creating visuals and an English site. (Details of the project can be found here.) With this award, we were notified by Mr. Saito, director of the said organization, about how the people of Turkey viewed the visuals and website before the observation of Nihonmatsu farm. We are delighted to know that this project has become a starting point to nurture a new connection with Fukushima and the world.
Continuously, we support and cheer for the NPO Ganbaro Fukushima agriculture workers meeting!

Fukushima Newsletter "NPO Ganbaro Fukushima agriculture workers meeting" Special Award from the Japanese Reconstruction Shining Awards: http://www.minpo.jp/news/detail/2017022839391

NPO Ganbaro Fukushima agriculture workers meeting: http://www.farm-n.jp/fukushimafarmers/

NPO Ganbaro Fukushima agriculture workers meeting (English Webpage): http://www.farm-n.jp/index2.html