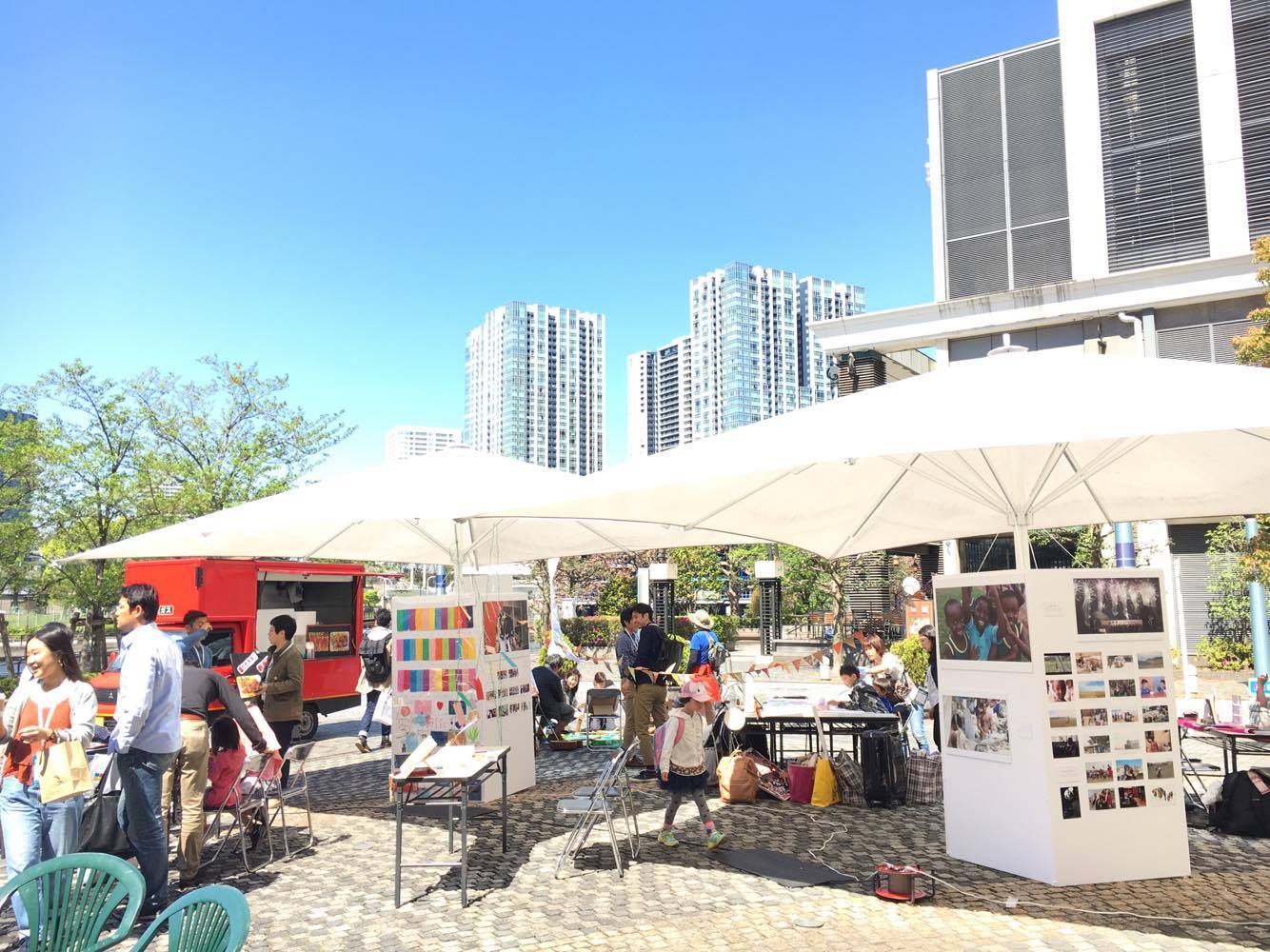 We hosted a booth at the SAMURAI ISLAND EXPO'17, for which the theme was "Anybody can change the world"!
At the WORLD FESTIVAL's booth, with the theme "Feel the existence of various individuals across the globe, and connect through entertainment", participants (especially focused at children and youth) acknowledged the existence of societal problems, people, and potential. We provided a experience-simulating workshop where each could cultivate their own ideas and creativity through displaying of visuals, music, photography, and art.
Also, as part of a collaboration project with companies and organizations, we conducted:
・"Hito-Fude-Sen (One-Stroke-Note), a message to my friends around the world", a project designed by Anbai Co. Ltd, aimed at creating a initiative to feel closer to Japanese culture
・Experience of a music session conducted with traditional Kalinga percussion instruments by EDAYA.
・the selling of pearl accessories, which were harvested by the "Badjao", a tribe native to The Philippines, organized by student organization "Relien".
On the day of the event, many children came into contact with the display gallery, created art filled with heart, and freely enjoyed the music. We would be delighted if through visiting the WORLD FESTIVAL booth, there was even the slightest bit of children who took the opportunity to expand their curiosity and mindset!
Next up, we plan to open a booth at the Shina Tech Marche on May. 27th, 28th, so please be excited!
SAMURAI ISLAND EXPO'17: https://samurai-island-expo.com/