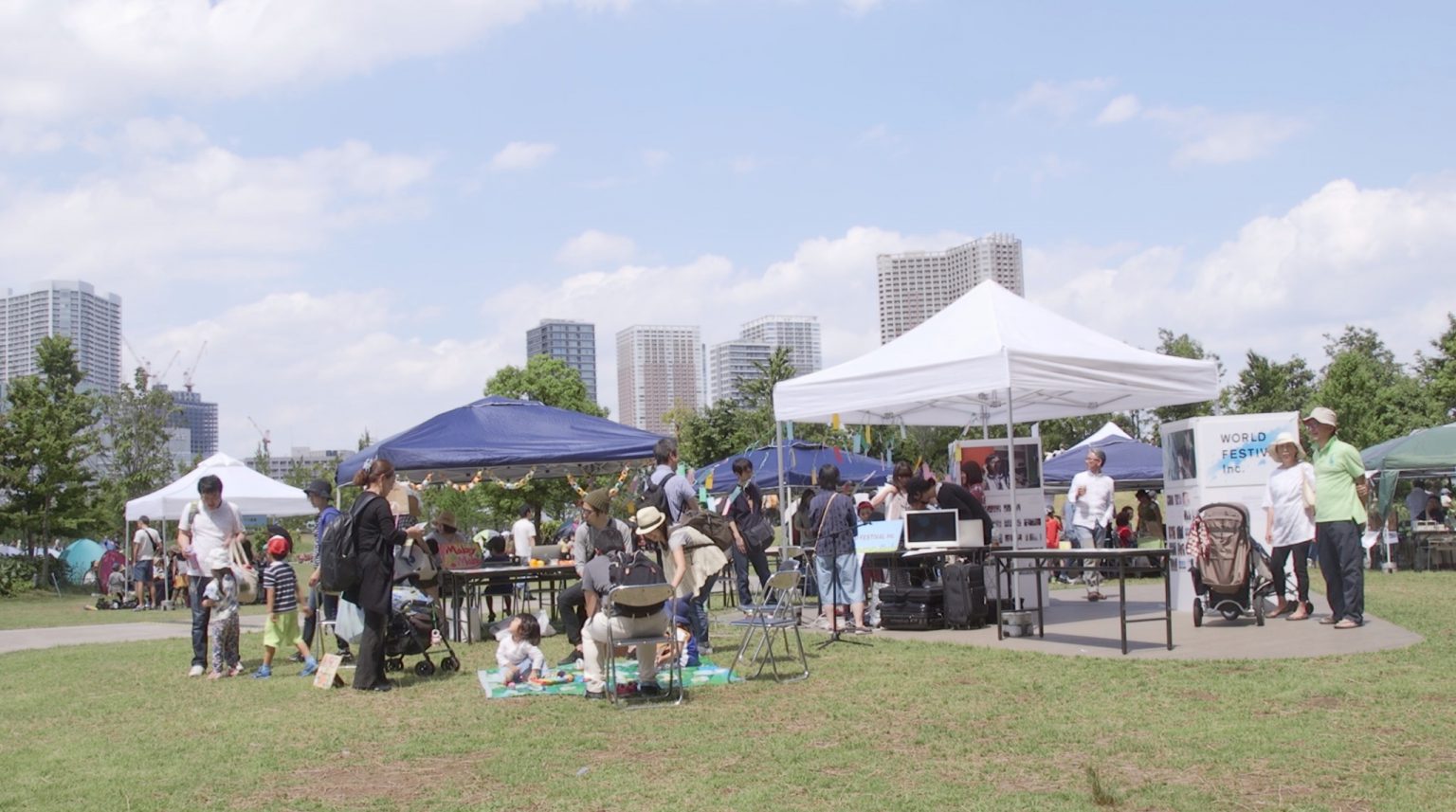 WORLD FESTIVAL hosted a booth at the Shina Tech Marche on the GREEN 2017! From the 2 days the event was held, over 5,300 people came to attend the Shina Tech Marche.
At the WORLD FESTIVAL's booth, with the theme "Feel the presence of the people in the world around you, and connect through entertainment!", we featured content such as a display gallery, a crafting experience which produced one's thoughts into form, and most of all, included elements of this event's theme, "Technology". During the Improvisation Music content, utilizing digital devices such as DJ equipment, the booth was filled with laughter as one's own voice was mixed with the music!
With the electronic crafting kits, both children and adults were in awe, saying "That's amazing!" and "Interesting!", leaving a lasting impression. Within those, some boys continued to try and figure out how the electronics worked. With other content, we felt that the participants enjoyed how they could manifest their thoughts into actual forms.

Even just one experience is a priceless instant for children. We hope that, and would be delighted if the experiences at the WORLD FESTIVAL booth could take part in expanding their future outlooks and choices. With this, we shall take in the thoughts and feedback of those who we met at the Shina Tech Marche preciously. And we aim to continue providing, through playing and having fun, the opportunity to touch upon the ideas and creativity, the attraction and respectability of existence, of the world's various aspects. We feel it would be valuable to have more individuals feel closer to the world around us.
Finally, we give a big thanks to the management staff who assisted us kindly, and the volunteer staff who helped to liven up our booth with us!
Shina Tech Marche on the GREEN 2017: https://sst-am.com/event/2512.html/