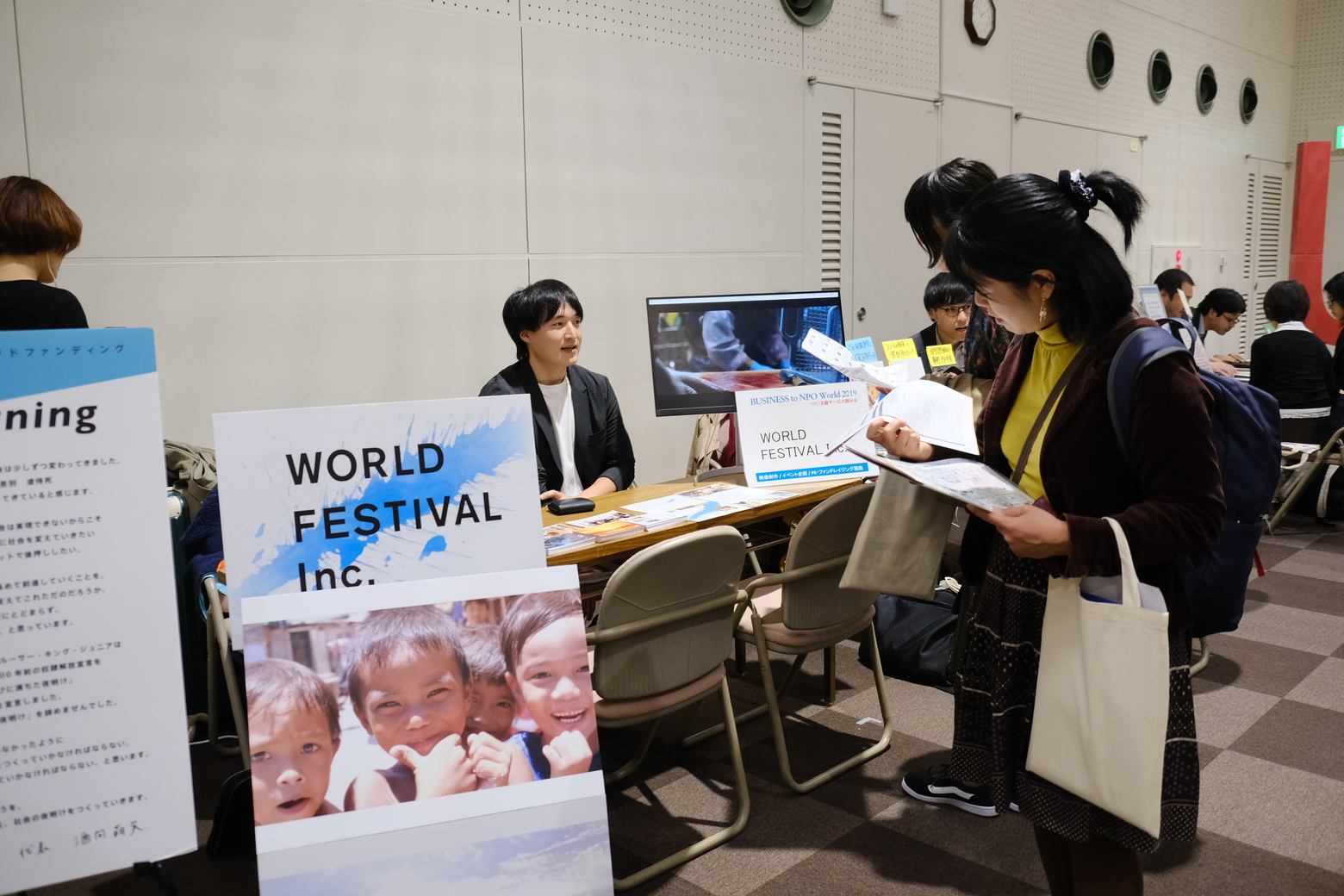 We held an exhibition booth at the BUSINESS to NPO World 2019, the largest-scale exhibition in Japan and gathering of NPO-aimed services!

At WORLD FESTIVAL Inc.'s booth we raised the slogan "Delivering the roots of "Inspirations" from the essence of branding". We introduced services such as visual creations, event planning, PR and fundraising techniques.

On the day it was a long stretch from 1 to 7 PM, but as many visitors arrived at our booth, the time went by in a flash.
Listening intently to the troubles and issues that the visiting companies and organizations, we also spoke about our company.
The handmade postcards we gave to those who came to our booth received high praise.
We also interacted and shared information with other exhibits, making it time well spent.
To the staff of NPO Support Center, and to those who visited our booth, we give you a big thanks!

BUSINESS to NPO World 2019: http://b2n.npo-sc.org/