On May 31st from 5 PM, on NHK Radio Edition 1. "earth Radio", North District Fukuro Elementary School, where our company held a collaboration class, the students will appear as well as the collaborative song being played on air.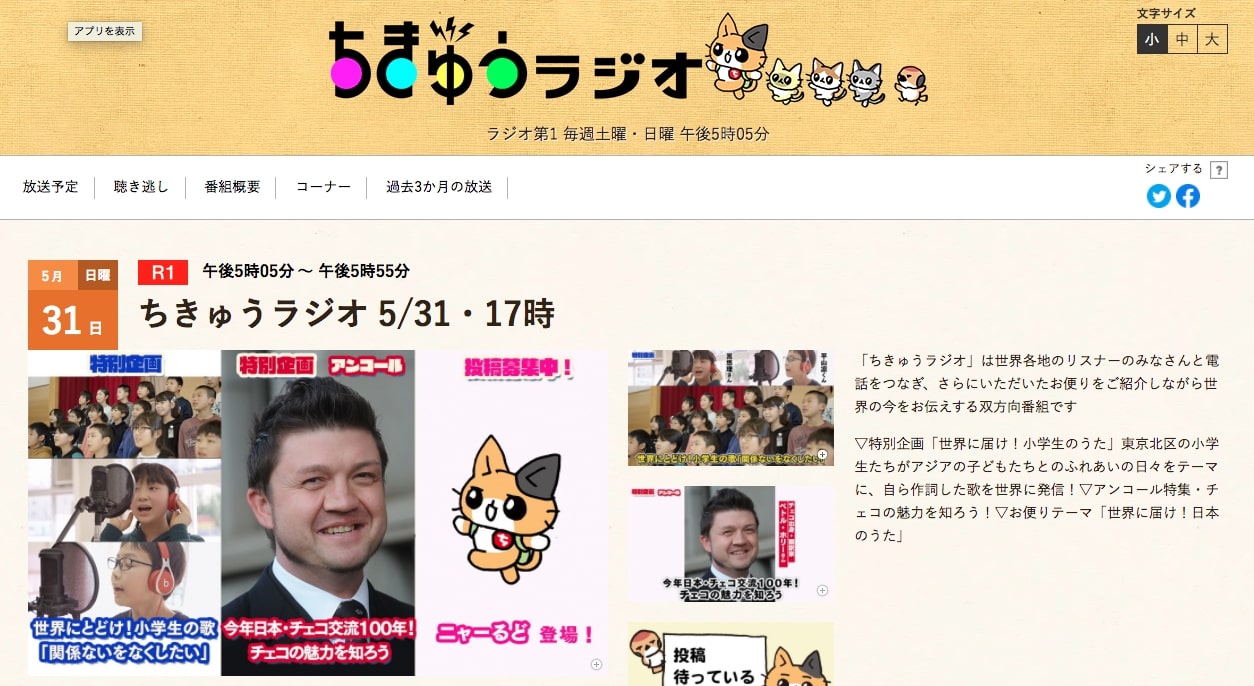 Last year, with the theme "To eradicate "Indifference" from the world", the song created in collaboration with North District Fukuro Elementary School will be played on air on May 31st, from 5 PM on NHK Radio Edition 1. "earth Radio".

This song was created when the children interacted with the children of Jordan and Nepal, and the song was lyrically, musically recorded based on what they felt at the time. On producing and selling the song, on PR activities the children brainstormed by themselves and planned, and by contacting the radio station this on-air was made possible.
The completed song will serve as a message and thoughts from the children to the world, and in the future will be globally projected and on sale under our label operations "WORLD FESTIVAL LABEL".

On-air, the children who contributed to the song will also appear, with them talking about their experiences creating the song.

With the effect of COVID-19, many people are facing difficulties and hardships, but we believe that the song we created on this occasion will light the spark to connect with one another across borders and cultures. We hope that this song and the children's thoughts will reach as many people as possible.

At the"earth Radio" Official Website, after on-air, they are broadcasting the show for those who missed the show. This time, the show will run until June 7th, so please check it out.

"earth Radio" – NHK: https://www4.nhk.or.jp/gr/